Residential Real Estate Investment
How to Profit in Any Market
The Real Estate Academy is pleased to announce a new online real estate investing course. We're especially excited about the new format, which is video supplemented with slides. So instead of reading a lot of tedious text on your computer screen, you can now sit back, relax and learn just like at a live presentation.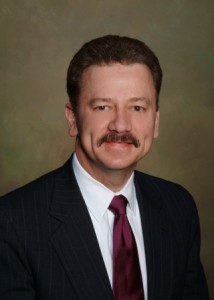 One of the great things about real estate investing is that there are no licensing requirements, so this course is NOT for satisfying any state licensing requirements.
Disclaimer
This is not a "get rich quick" course. The course reveals proven practical knowledge and information about how to make money investing in real estate. Successful real estate investing requires knowledge and work. We humbly offer you the knowledge, but you must provide the work.
Also, we are familiar with some of the "investment gurus" who pitch free seminars as bait to lure you into a $5,000 to $7,000 training program. This is no "bait & switch". Again, the course contains solid information that you can immediately use to begin investing in real estate. Don't be confused by the inexpensive tuition. The Real Estate Academy is a state certified provider of real estate education. We are in business to provide solid training for our students at reasonable prices.
Course Objective
The purpose of the course Is to provide you with a firm foundation for making money in residential real estate investment. After completing the course you will have a clear blueprint for profitable real estate investing.
Residential Real Estate Investment: How to Profit in Any Market is taught by our principal instructor, John Henry Saunders. Many of our students are already acquainted with him through classroom instruction. He has a Masters Degree in Real Estate and Urban Land Development, plus a Broker license, a Certified General RE Appraiser license, and more than 30 years experience in real estate.
[To connect to the registration page, Click Here.]
Here is some of what you will learn:
Unique advantages of RE investment that make it an attractive vehicle to generate income and accumulate wealth
No investment is perfect well also point out the disadvantages of RE as an investment
One area where new investors fall short is in understanding how RE markets function you will discover some key principles that will give you insight into RE market dynamics
You will learn common mistakes that many investors make so that you can avoid these money-wasting stumbling blocks
Plus, you will receive important tips that will give you a critical edge as an investor
You will learn how to analyze the market to pinpoint opportunities; and how to evaluate a property to determine if its ripe for investment
Finally, you will learn how to calculate the capital needed for your real estate investment, and the sources of money available for financing your deals
The course tuition is just $109, but for this initial launch of a new and interesting format, we are discounting the tuition by $50. So for a limited time you can enroll for just $59!
To connect to the registration page, Click Here.
The video portion of the course is about three hours, but you can pause or exit so that you can complete the course at your convenience. We are confident that you will enjoy learning Residential Real Estate Investment: How to Profit in Any Market.